What's New & Cool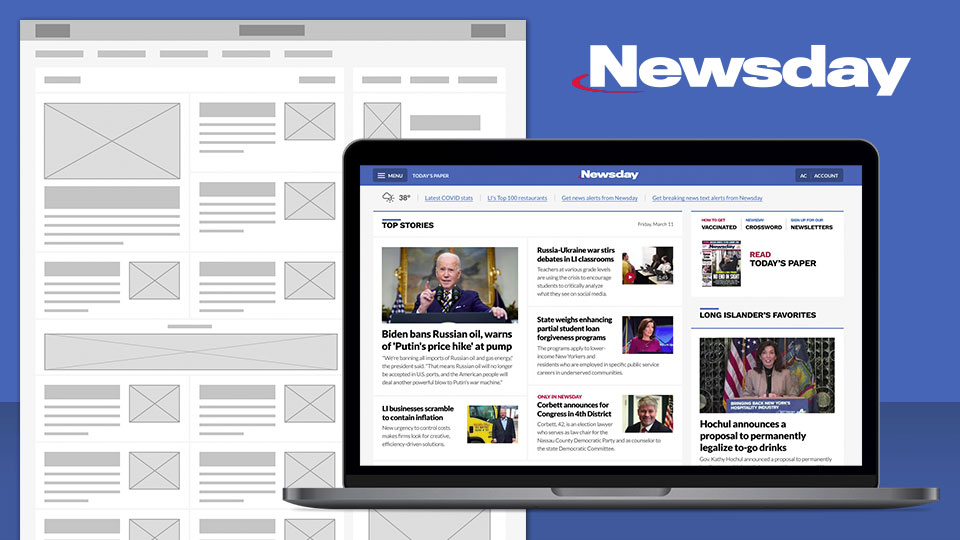 Concept to Completion
Wow. Redesign.
In my 10+ years working for Newsday I have been involved in (at least) 3 complete redesigns for www.newsday.com
For the most recent redesign in 2020, I spearheaded the new module system structure that gives our editors great flexibility to adapt to any news situation.
Being involved in every aspect of its creation, these are general tasks I was involved in to get us from concept to completion:
purpose and goals established with stakeholders
research (user testing, user experience, competitors)
wireframing
design
front-end development
QA testing
Beta release and testing
full launch and ongoing AB and user testing
Every step along the way is a constant loop of presenting to stakeholders, incorporating feedback and gathering further user data. We are constantly updating features of our main news site.
Visit newsday.com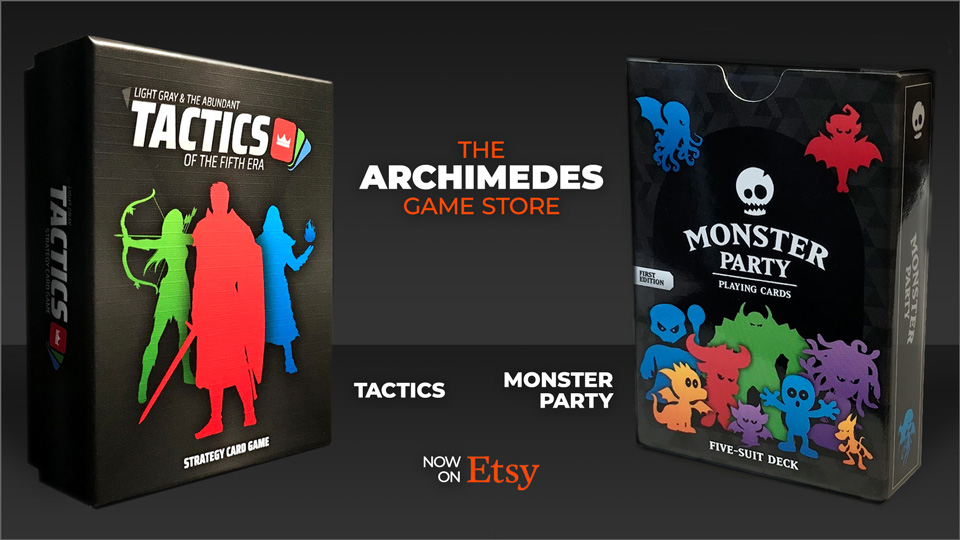 Store Up
Finally
And that's great if you happened to miss out on Monster Party or TACTICS and were like, "Man I missed out on Monster Party AND TACTICS".
Well then gentle soul, today is your lucky day. You can swing by the Archimedes store using the links below.
• Archimedes Games Store: Etsy storefront
• Monster Party | Five-Suit Deck: Buy here
• LG TACTICS | Strategy Card Game: Buy here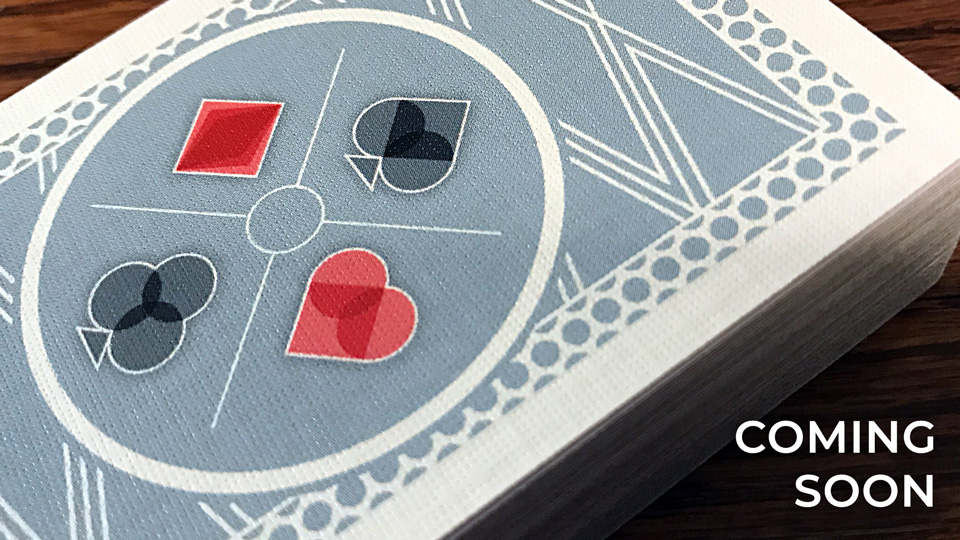 Coming Soon | 2022
A supercool deck of playing cards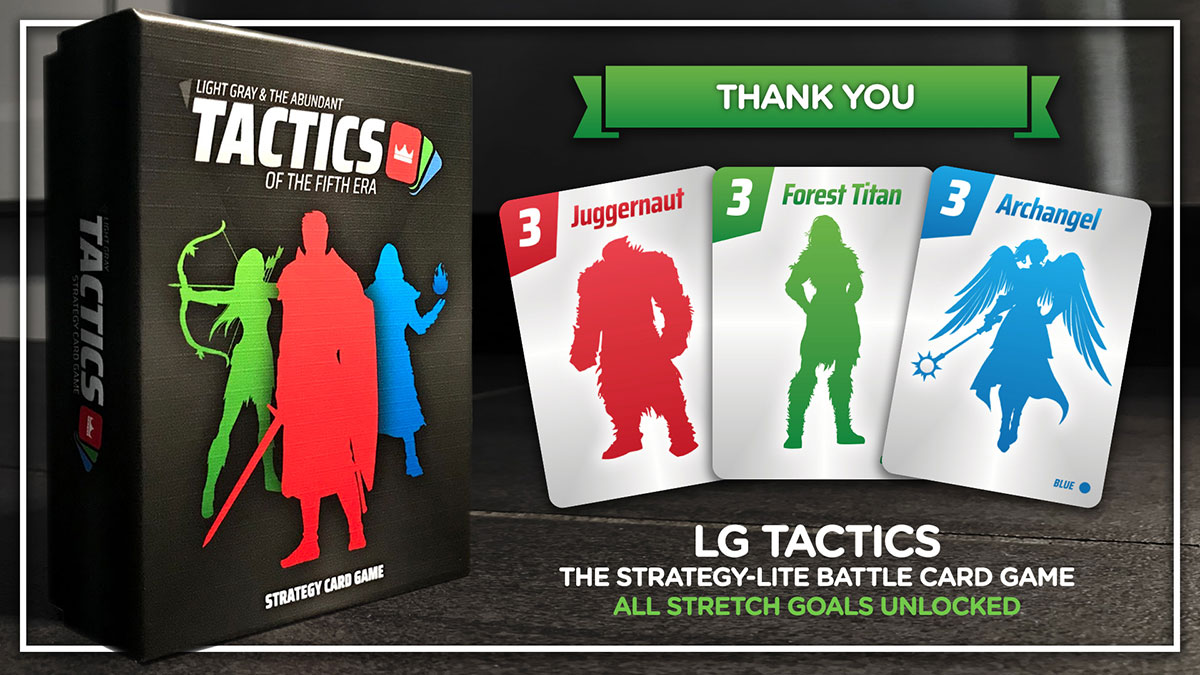 LG TACTICS | A strategy-lite card game
The easy to learn battle card game with a clean minimal style
With this game I challenged myself to remove layers of intricate mechanics I normally end up creating in card games. An ultra simplified take on the CCG genre, my intention is for this to act as a subtle introduction to the story and future installments in the Light Gray Series.
Archimedes Game Co. Site: LG TACTICS | Info and Game Rules.
View the campaign page here: LG TACTICS | Kickstarter Campaign.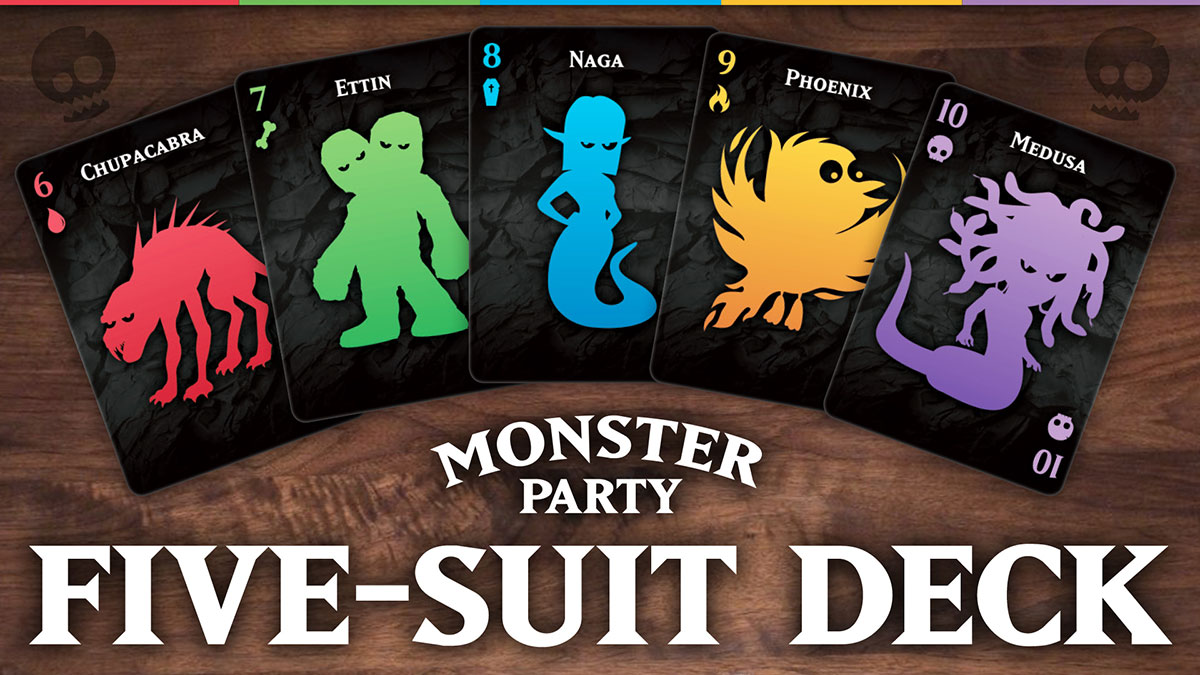 Monster Party | Five-Suit Deck
Thanks for making my first card deck a success!
My first game release was an amazing success thanks to you. Thank you to everyone who picked up a deck or two.
View the old campaign page here: Monster Party Kickstarter Page 2019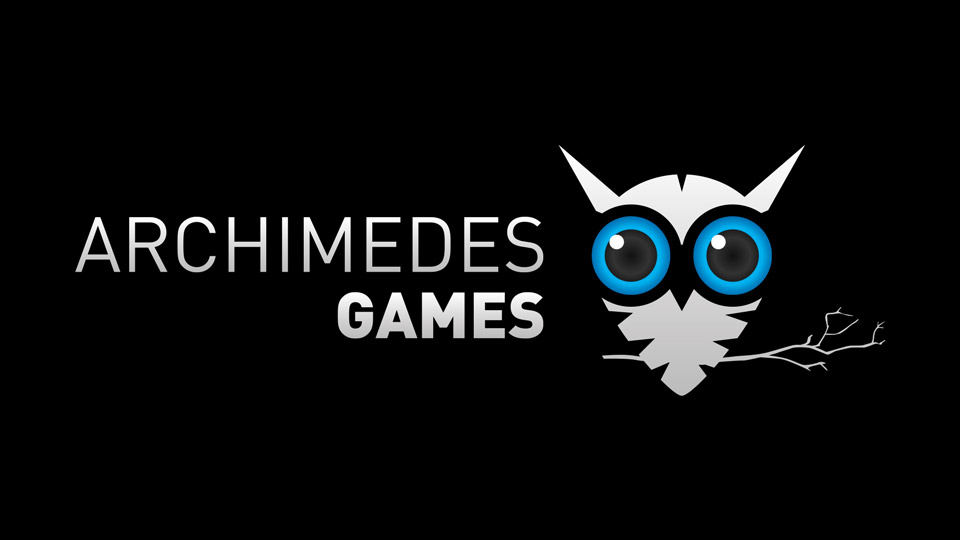 Archimedes Game Co
Let's play
Visit Archimedes Games and sign up so you stay up to date with all my game happenings.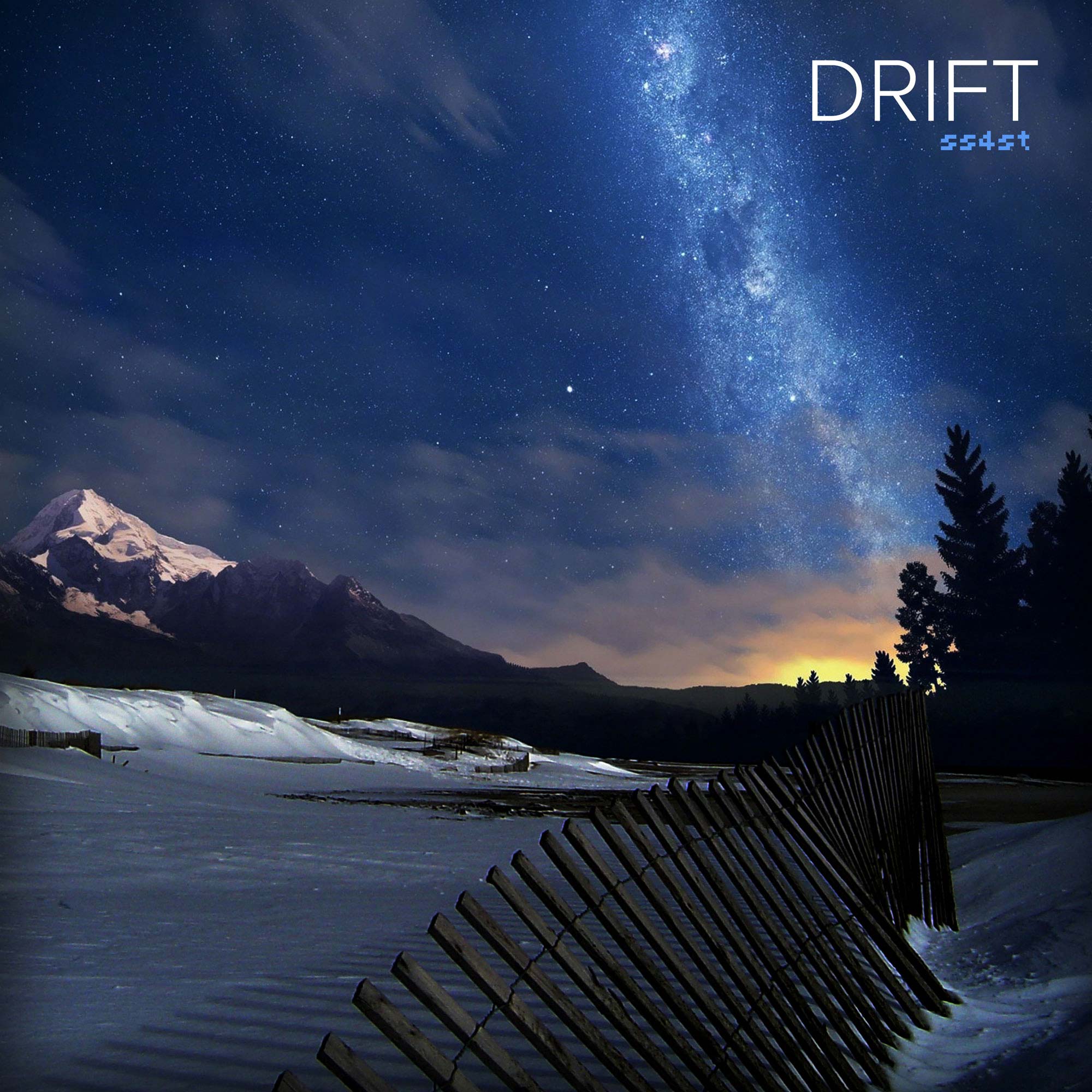 Drift
The Album
My third instrumental album is available on Spotify, iTunes, and Amazon, as well as a bunch of other places. Or you can give a listen right here. Enjoy these strange sounds in these strange times.
The Fighter & The Father
Chris Weidman
The following project was made in collaboration with the Sports editors and Multimedia department for a unique video experience. View Long Islands own MMA champ Chris Weidman in this dual video experience, where you have the ability to swap between 2 video feeds synced up to the same audio.
Very proud of this one since it got me a trip into the city to attend the 60th NY Emmy Awards, while netting me a shiny trophy to boot.
View site: Chris Weidman: Father & Fighter
Pathway to Power
One man's rise shines light on LI's corrosive system
A massive investigative news piece that was many years in the making. I was very fortunate to be a part of it and was responsible for the user interface, chapter navigation, and graphics for both the article and video.
The story follows a street thug turned millionaire as he gained political and business connections exposing corruption, crime and overall shadiness.
These are the stories journalists live for and it was satisfying to be a part of the team and make it all come together.
Pathway to Power: Chapter Select | Video | Full Story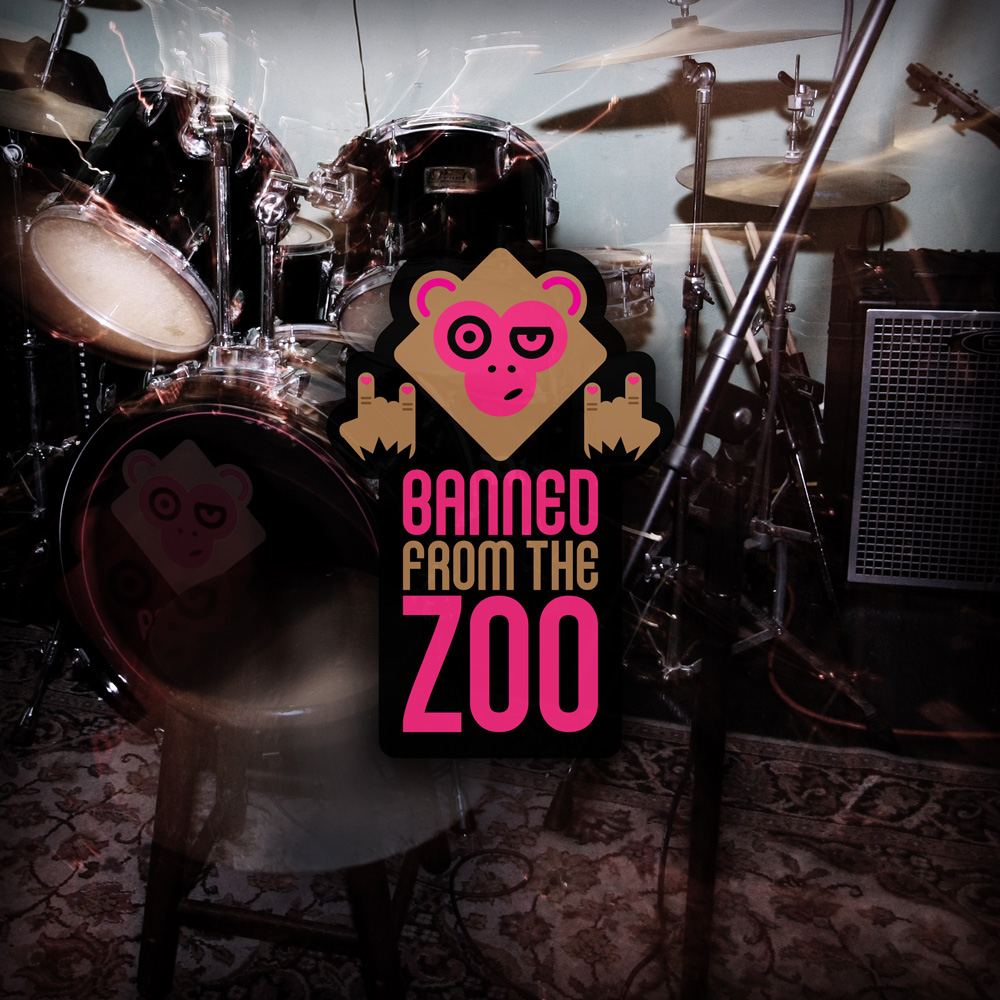 BFTZ
Banned from the Zoo
Banned from the Zoo is a 5-member rock band from New York. We performed many shows between 2010 and 2015, mostly in the city, and recorded and released a 4 song demo. Feel free to listen and download.

BFTZ Site | Listen Now